ABOUT WHITE ROSE RECYCLED FASHION
White Rose Recycled Fashion was established as a social enterprise in 2009 by two creative Nottingham Trent University graduates who were truly inspired by the work of
Aegis Trust
, supported by White Rose.
White Rose, a charity shop with a difference, offers lovingly hand-picked recycled clothes; men's recycled fashion, women's recycled fashion and kids recycled fashion. White Rose values people, our planet and clothing, in a manner reflective of the organisational values.
WHAT MAKES US DIFFERENT?
At White Rose, we infuse our passion for fashion with our care for people and the planet, creating a fun and sustainable shopping experience which ensures you look amazing, spend less and make a positive difference.

We're driven by a distinct purpose to reduce fast fashion's impact on the environment, reduce textile waste, and encourage our customers to make kinder choices when it comes to purchasing and repurposing clothing. Our circular fashion model means we disregard the corporate 'take-make-dispose' pattern and ensure fashion garments are worn for as long as they can be and then transformed through upcycling and recycling after that.

Our seven stylish stores in Nottinghamshire and our online store provide a great selection of carefully handpicked brand name fashion pieces, with plenty of inspiration for those wanting to choose sustainable shopping. This means you can follow your unique style as well as keep up with the latest trends – amazing, right?

Our emphasis on high quality, handpicked recycled fashion has led to the stores and online shop to being in high demand. We feature branded and even new fashion items for sale, meaning you can get your hands on luxury second-hand designer clothing without the premium price tag. Additionally, our online and retail stores are constantly being updated with fresh, new lines with hundreds of new items added into each store every day, so you're always sure to find something perfectly suited to you.

White Rose shops on the high street have a distinctive look and feel which make shopping with us simple and fun. We understand shopping second-hand is a new experience for some, so we work hard to ensure all our clothes are of the best quality and have been inspected prior to sale.
WHAT IS SUSTAINABLE FASHION?
Sustainable fashion is the process of fostering a positive change to fashion products and the fashion system. Sustainable fashion is about ensuring production is environmentally and ethical production

For us here at White Rose, we encourage and develop the recycling community, while reducing the amount of textile waste entering landfills. Currently, textile waste is one of the main contributors to pollution and high levels of CO2. This is partly due to toxic chemicals and dangerous dyes seeping into water supplies and mass fast fashion manufacturers are using large quantities of resources and energy. If everyone purchased just one recycled fashion item this year, it would have a massive, collective and positive impact on the planet.

Fashion allows us to be experimental with our look, and provides us with the means to visually express our personality through style choices. Whether it's coloured prints, patterns, subtle hues or bold colours, here at White Rose Recycled Fashion, we encourage a playful expression of style. Shopping sustainably only adds to this as there are so many exciting, unusual and unique items to put outfits together with.



SUSTAINABLE FASHION, WHY NOW?
As well as being kinder to your pocket, choosing to shop with White Rose brings so many benefits. Here are some of them..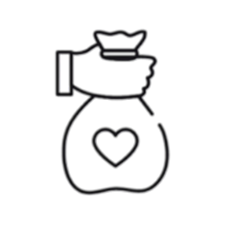 You're reducing textile waste
If you choose to shop with White Rose, you are expanding the lifespan of something that could have been potentially thrown away and taken hundreds of years to breakdown in landfill. Providing second hand clothing a new lease of life means you are personally reducing the amount of textile waste generated.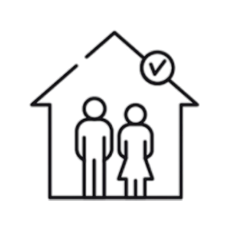 You're contributing to a recycling scheme
Recycled fashion encourages and develops a closed loop approach to reuse. Recycling used garments not only helps those in need but is more beneficial for the environment. Choosing to buy or donate clothing contributes to the development of sustainable solutions to fast fashion as well as supporting our amazing charitable aims!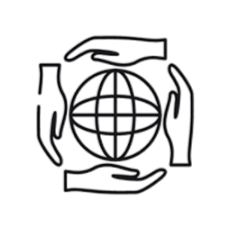 You're kinder to the environment
A significant amount of water and nasty chemicals are used in the manufacture of garments. However, if you choose to shop second-hand with us, you are ensuring that the excessive amounts of water that would have been used to make your new clothes and the chemical by products which would have been generated, are instead saved.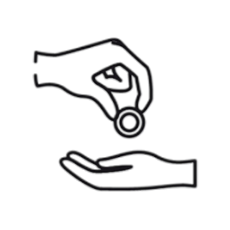 You're giving to charity
Good for the environment. Good for humanity. While picking out high-quality fashion pieces from popular brands, you are supporting Aegis Trust, a not-for-profit charity which works to build peace in communities at risk of genocide and mass atrocities and rebuild communities which have suffered from it in their road to healing and recovery. 100% of the profit generated by White Rose supports this important mission.
Donate funds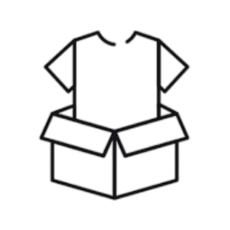 You Can Also Support
We all have a wardrobe full of clothes, but how many items do we actually wear? If the answer isn't 100%, then not only is this a bad use of space, but think of the good uses those unworn clothes could be put to. That dress, for example, which you've been 'saving for a special occasion' but there's really a good chance you'll probably never wear it again, and that's a shame, as it could be worn and enjoyed by someone else.
Donate Clothes
Thank you…
for your support and interest in what we do here at White Rose Recycled Fashion, whether you've donated clothes or handpicked your fashion items here, your contributions are not just appreciated by us but the Aegis Trust. What's even better, you can say you've contributed to help make a better planet for all, while, of course, grabbing yourself some fabulous new wardrobe additions, or some functional working wardrobe space, at the same time.



White Rose Recycled Fashion
White Rose Recycled Fashion is a trading name of White Rose Trading CIC, a community interest company (CIC) incorporated at companies house in the United Kingdom with registration number 09899636. White Rose Trading is wholly owned by White Rose Charity with registration number 1167035 at the Charities Commission in the United Kingdom. Our registered Offices Are



White Rose Recycled Fashion – We are passionate about sustainable fashion, peace and the environment.
Our Office Address:
34-36 Goosegate Nottingham NG1 1FF